Battre electric scooter E-Scooter with 132 km mileage : 46,000/- subsidy from Govt., E-Scooter, Apply Online
Hello everyone, in today's article we are going to tell you about an electric scooter that gives a mileage of 132 kilometers. The market for EV scooters in India is constantly increasing. In this sequence, Rajasthan-based EV manufacturer BattRE has launched its new high-range and high-speed Story electric scooter in India. This electric scooter has a retro design. & is a modern technology electric scooter with great features. This car has come out with high safety reliability and good extensive research. In this article we will know all the information about the price, design, features, battery, mileage, and specification of BattRE Story electric scooter. For all similar information click here to join our telegram channel now all information is given below please read completely.
BattRE Story features
This beautiful BattRE Story electric scooter has many attractive features. It is a modern electric scooter. Its smart features include smart instrument cluster, Bluetooth connectivity, call alert, turn by turn navigation, call notification, integrated smart speedometer. It has a Connective Drive feature. And charging facility is provided. The seat of the BattRE Story electric scooter is very large. There is plenty of leg room for the feet as well. It provides a comfortable riding experience. This is a premium electric scooter with extra protection, power, durability and more. Large and comfortable premium seats are available. We can see a very good color combination in this. The BattRE Story electric scooter has a circular headlamp at the front and an LED tail light setup at the rear.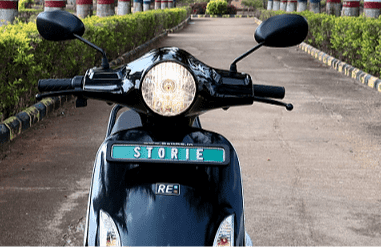 BattRE Story Display
The BattRE Story electric scooter has a smart TFT instrument cluster. Bluetooth connectivity is provided. Bluetooth also connects to its speedometer. Call alerts are received right on the dashboard. Connects with the app. This includes information like navigation, call notification, SMS notification, distance to empty information, nearest charging station etc. There will also be a facility to stream songs of your choice.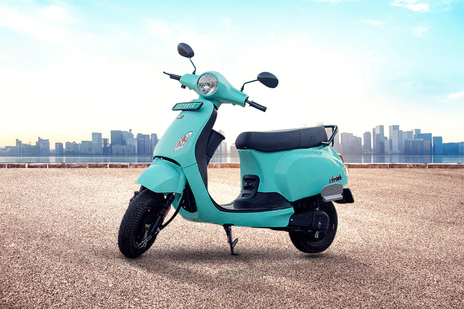 BattRE Story Motor
The BattRE Story electric scooter has a Lucas TVS electric motor that produces a maximum power of 2 kW. BattRE Story's motor has a maximum rating of 2.68bhp and 20Nm of torque. The IP rating of the motor is IP67. It is dust and water resistant.
E-Scooter with 132 km mileage : 46,000/- subsidy from Govt., E-Scooter, Apply Online
BattRE Story Battery
The BattRE Story electric scooter has a 3.1 kWh lithium ion battery with 60 V 52 Amp. It comes with a detachable battery, which means you can take it to your home or office and charge it easily. The battery weighs 18 kg and has an IP rating of IP65. It is water and dust resistant.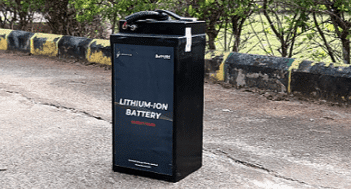 BattRE Story Mode
The BattRE Story Electric Scooter has three riding modes: Eco Mode, Comfort Mode and Sport Mode. Range is better in Eco mode mode, but speed is reduced. In the same sport mode, the speed is better but the range is reduced. Also, reverse mode and parking mode are also offered.
BattRE Story Safety Features
The company says that safety features and all necessary precautions have been taken while manufacturing this scooter. The strong metal plate on the scooter is scrap resistant. This provides more safety to the scooter. Keeping fire incidents in mind, the company has also done a thermal runway safety test of one lakh kilometers so that the chances of fire incidents on the scooter are very less. The company said that this will strengthen people's thinking about the vehicle.
BattRE Story Mileage
The BattRE Story electric scooter offers a range of 132 kilometers on a single charge, according to the company. It is an ICAT (International Center for Automotive Technology) certified range. BattRE Story has been tested for more than 1 lakh kilometers. Two to three units of electricity are required to fully charge a battery at one time. The maximum speed of this electric scooter is 65 kmph.
BattRE Story price
BattRE Story electric scooter price is around Rs 89,600 ex showroom. Around 46,500 is subsidized by the government, and prices vary depending on subsidies in different cities.
Story can be said to be a good choice for those looking for a decent EV scooter with a retro design. If you want to buy BattRE Story Electric Scooter, you can visit the following address and contact the mobile number.
Ram E Wheels
Mahalingashettar Building
P B Road, Haveri – 581110
Karnataka – India
Mobile : 9980088412