5G mobile for just 11 thousand, no one can offer it at such a low price: Lava Blaze 1X 5G
Hello everyone in today's article we will give information about Lava Blaze 1X 5G smartphone. Lava, as you all know, is an Indian company. This company has recently launched its new smartphone in the market. How much is the price of this phone?, What are the features of this phone?, What are the features of the camera?, What are its special features?, you will be informed through this article. For all similar information click here to join our telegram channel now all information is given below please read completely.
Lava Blaze 1X 5G 2023:
blaze 1x 5g android 5G mobile for only 11 thousand, who can give it at such a low price: Lava Blaze 1X 5G
Smartphone brand Lava has introduced a new smartphone in the market for budget smartphone users. The all new Lava Blaze 1X is a 5G smartphone and it comes with a 6.5-inch display with 90Hz refresh rate, MediaTek Dimensity 700 chipset and more. In recent times, the company has launched several smartphones including Lava Blaze 2, Lava Yuva 2 Pro and Lava Agni 2 5G. Information about this budget smartphone is listed on the company's official website.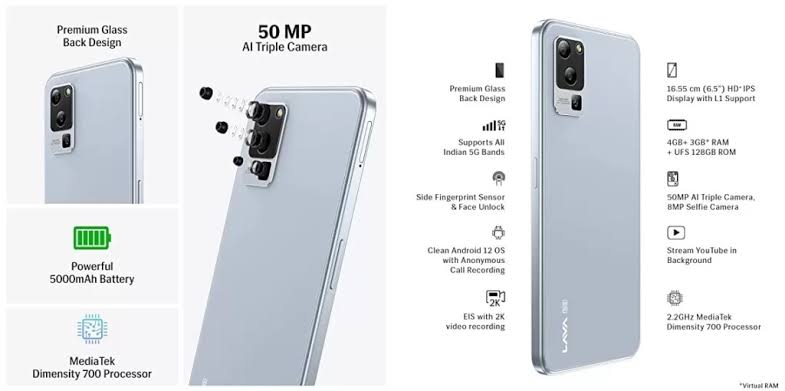 This mobile is so low price?:
You can buy this smartphone for just ₹ 11999. This smartphone can be purchased offline as well as online. Available in Gloss Green and Gloss Blue colors
Features of this phone:
You will see a 6.5-inch display with 90Hz refresh rate on this great smartphone. According to the product page on the Lava website, the Lava Blaze 1X 5G will have a flat frame and back panel. It can be purchased in Gloss Blue and Gloss Green colors. It has a fingerprint scanner along with the power button on the right corner. It runs on Android 12 out-of-the-box. MediaTek Dimensity 700 SoC will be offered under it. It will have 6 GB RAM and 128 GB UFS 2.2 storage. It also has virtual RAM, which allows users to borrow up to 5 GB of memory and use it as additional RAM.
Lava Blaze 1X 5G Smartphone Camera:
It is said that you will see a triple camera setup on this smartphone, with a 50-megapixel main camera, the same 2-megapixel micro camera and apart from this, a VGA camera for taking selfies. Photos. It has a good 8 megapixel selfie camera.Untitled 1 scaled 5G mobile for just 11 thousand, who doesn't give this low price: Lava Blaze 1X 5G
Lava Blaze 1X 5G Smartphone Battery Backup:
Talking about the battery backup you will see a powerful battery of 5000 mAh in this smartphone, along with this you are also given 1.5W charging support and you will get the features of 5G SIM in this smartphone. Features like Bluetooth WiFi can also be found.
Buy now
Lava Blaze 5G (Glass Green, 6GB RAM, UFS 2.2 128GB Storage) | 5G Ready | 50MP AI Triple Camera | Upto 9GB Expandable RAM | Charger Included | Clean Android (No Bloatware)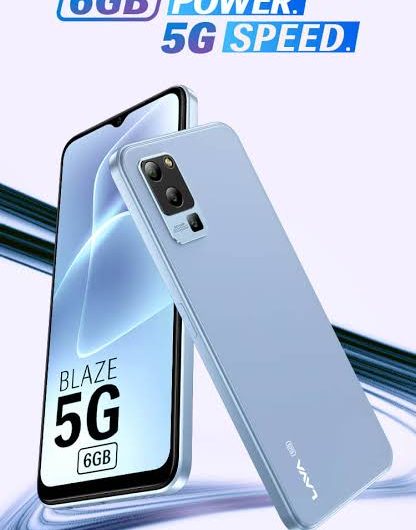 If you are looking for a phone with good features at a low price then this can be a good option for you. Immediately share this article with our India company phone information to all your friends and relatives, thank you.
Please note: Shri publishes only accurate and authentic information to its readers. Here we do not cast any unauthorized and false information.