Gruha Lakshmi Yojana 2 Big Changes: Don't Worry Without Ration Card, Do This Small Thing
Hello everyone. In today's article, information is given about the app launch of Gruhalakshmi Yojana. This article will tell you the complete information about how this application works?, can everyone apply?
App to make application under Gruha Lakshmi Yojana comes:
Women and Child Development Department Minister Lakshmi Hebbalkar said that the Gruha Lakshmi Yojana application will be released in a few days. Earlier there was a statement that one has to go to the offices and submit the application under the Gruha Lakshmi Yojana, but this is no longer a problem. He said that the software and application are being prepared for the implementation of the Gruha Lakshmi project.
In addition to the physical submission process, applications can be completed online through PC and mobile devices through various centers like CSC Centres, Bapuji Seva Sindhu Centres, GramOne, Karnataka One and Bangalore One. Further, the government has decided to collect applications from every household for the first time using revenue department staff.
Female applicants do not need to go from one office to another for a very easy application process. Staff visit their homes to collect applications.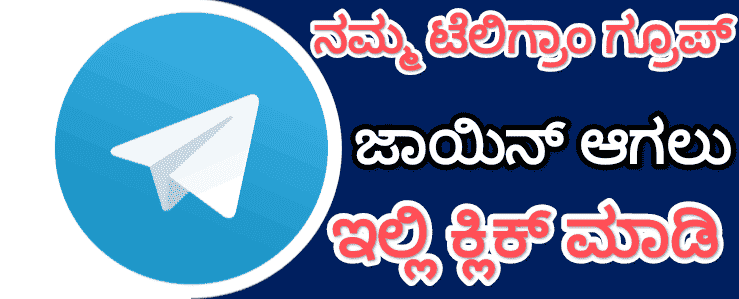 How can those without ration card apply?
According to Minister Lakshmi Hebbalkar, there will be no last date for applying for Gruha Lakshmi Yojana. So the process of applying for ration card can be started again in a few days. According to some sources it is said that there will be an opportunity from July 1. So when you start applying for a new ration card you can apply for APL card and get a new ration card and immediately apply for Gruha Lakshmi Yojana. Yes anyone can apply for APL card it is an identity card with aadhaar card. So those who do not have a ration card need not worry. Wait for a few days and get a new ration card and submit it to Griha Lakshmi Yojana and get Rs.2000.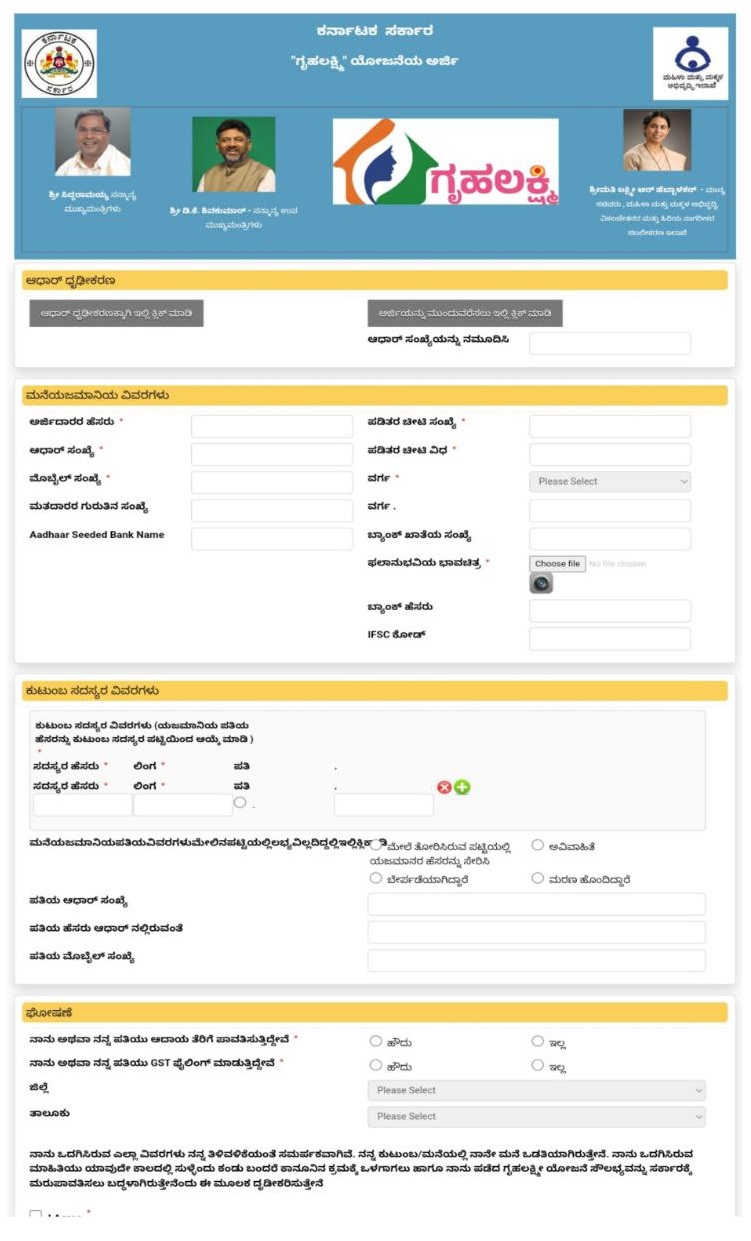 How to apply offline?
The application form is available from the Women and Child Development Welfare Department of your district. This application should be filled completely and all the documents given below should be attached. Then it should be submitted to Women and Child Development Welfare Department.
Breaking News:
Documents Required
Aadhaar Card
Bank pass book
Photo
Ration card
Caste certificate
Income certificate
Who is not eligible to get Gruha Lakshmi Yojana funds?
If children in the household are taxpayers
GST paying households
Families without APL, BPL card
If children in the household or husband or wife are government employees
If either husband or wife is making the tax payment
Complete application filling video is below, just click to watch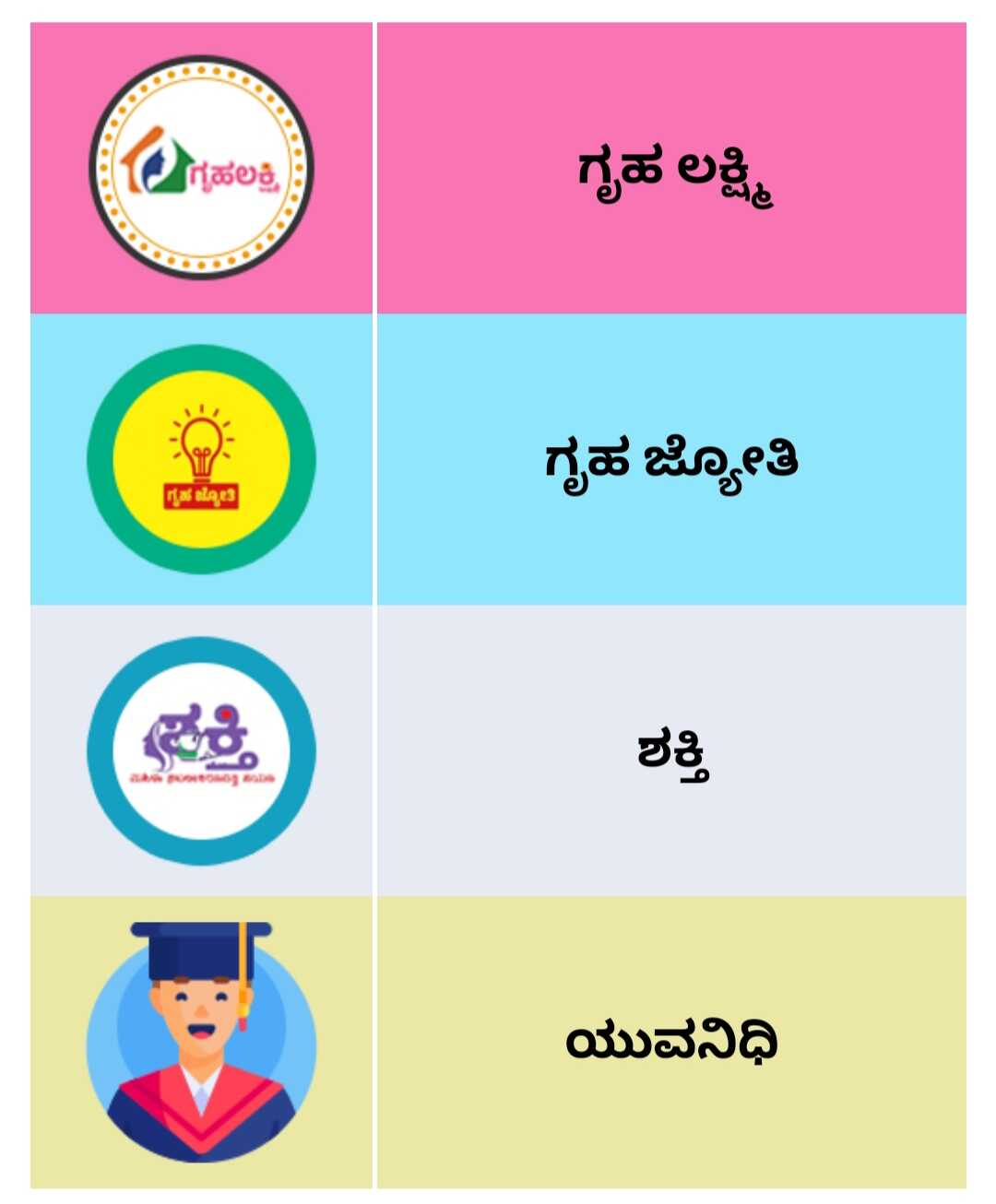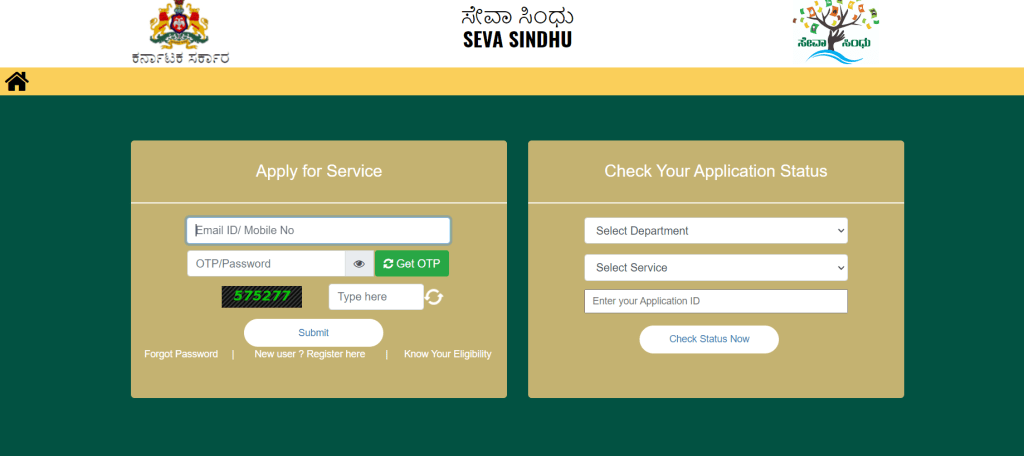 Gruha lakshmi Yojana Online Application Released Apply as Here is the Direct Link
Direct Link to Apply : https://sevasindhugs1.karnataka.gov.in/
All that is needed to apply for the Gruha lakshmi Yojana is the registration, even those who do not have a ration card are allowed..!
Step 1: First click here to visit Seva Sindhu official website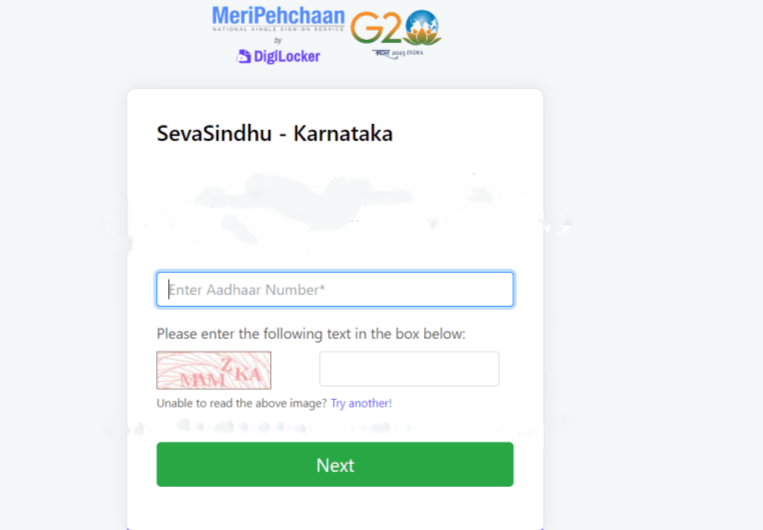 https://sevasindhuservices.karnataka.gov.in/
Step 2: If you are applying through First Time Resident then you need to create your account. For that click on Register Here. Enter your Aadhaar card number and mobile number and create your account.

Step 3: Login with your mobile number and password or OTP. Then select Gruhalakshmi scheme application from the search option and apply
Step 4: Enter your required details like name, address, mobile number, email id, aadhaar number, identity card etc. here. Finally, the required documents should be uploaded and submitted on the portal.
How to apply