Apply Physically Disability Certificate 2023, How to apply, eligibility benefits
Hello Readers. Today's article provides information on how to apply for disability certificate online for physically challenged people. Apply online for this and what are the qualifications? We will give complete information about it in our article.
Apply Physically Disability Certificate 2023 :
Physical disability is something God has given knowingly and unknowingly to some. They may not be as normal as the rest of us, but they are achieving by expecting that their abilities and talents are not lacking.
The government has also provided good facilities to the people with disabilities to make their lives more valuable. It is our main wish that every disabled person should take advantage of this to define their life.
Yes, if you are a physically challenged candidate with more than 40% disability, the government will provide you many opportunities in various ways to avail your further education or other benefits without worrying about the financial expenses you have to face due to your disability.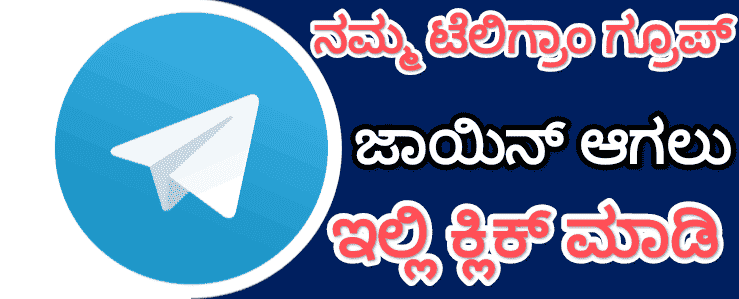 Providing Physically Handicapped People with Physically Handicapped Certificate 2023. We will share this topic related to this and the topic related to eligibility criteria, to know complete information about this also read our article completely.
How you can apply for disability certificate online and its step-by-step related content can be checked in our article.
You can fill online for disability certificate or you can visit your nearest customer service center to apply for this disability certificate. Disability certificate is issued only to people suffering from more than 40% disability.
The following services are available to all persons applying for a disability certificate:
Scholarship schemes available for students with disabilities.
Reduction in income tax.
Discount on railway fares.
Reservation in Govt Jobs.
Loan facilities for starting a new business.
Free travel facility in state transport.
Access to assistive devices and prosthetic aids at subsidized rates.
Unemployment Allowance (applicable to educated disabled).
Group Insurance (applicable to disabled government employees).
Subsidy for purchase of adapted vehicles and other vehicles.
Eligibility criteria to apply are as follows:
Physical Disabilities:
Visual Impairment – Blindness, having low vision.
Locomotor Disability : Leprosy cured person, cerebral palsy, dwarfism, muscular dystrophy, acid attack victims.
Hearing Impairment : Deaf, hard of hearing
Must have speech and language disability.
Intellectual Disabilities: Must have a specific learning disability.
Autism Spectrum Disorder
Mental Behavior:
Must have mental illness.
Disability is caused by:
From chronic neurological conditions, multiple sclerosis, Parkinson's disease
Blood Disorders : Haemophilia, Thalassemia, Sickle cell disease.
Multiple Disabilities For those who have more than one of the disabilities specified above.
Any other category : As prescribed by the Central Govt.
The validity of the certificate is as follows:
A disability certificate is provided based on the type of disability the student is suffering from.
The medical authority issues the certificate clearly mentioning the period for which the certificate remains valid.
In case of one turn permanent disability the certificate is valid for life.
But you have to renew your disability certificate after a period of 5 years.
The required documents for the certificate are as follows:
A recent color photograph of the applicant
Applicant's Signature/Thumbnail (Optional)
Address Proof (Driving License, Aadhaar Card, Ration Card, Residence Certificate, Voter ID, etc.)
Proof of Identity (Aadhaar Card, Driving License, PAN Card, Ration Card, Voter ID, etc.)
Income proof.
Caste Certificate (applicable to SC/ST/OBC candidates only)
Disability Certificate (Applicable to persons already issued Disability Certificate by Competent Authority).
You can follow the simple procedure given below to apply for disability certificate:
You must first visit the official website of the UDID card.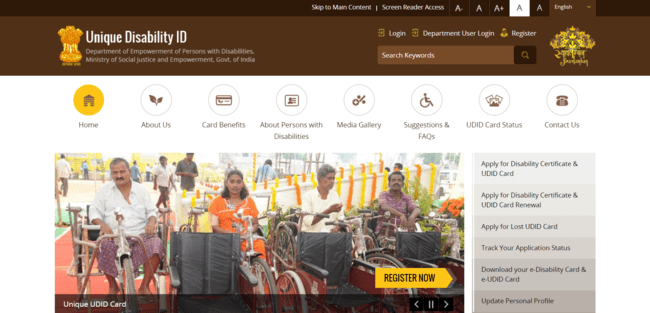 Home page will open on your screen. To create your account you have to click on register button
Then registration has to be done, for which follow below:
-Now you have your personal Donors and disability details have to be mentioned.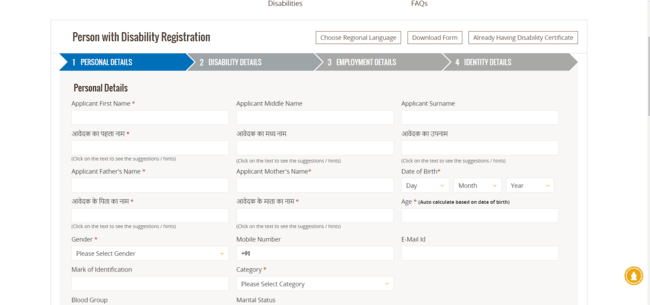 Enter your employment details if any and then identity details.
Upload all your documents and register yourself now.
You need to log in using your registration number and your registered mobile number.
Now you have to click on the option Apply Online for Disability Certificate.
8 Upload the required documents and submit the data to the CMO office/Medical Authority.
CMO Office/Medical Authority will verify the data and depute concerned expert(s) for evaluation.
A specialist doctor assesses the disability of the candidates and gives his/her opinion.
The case is then examined by the Medical Board and the disability percentage is fixed.
Disability certificate and UDID will be generated by CMO office, after which UDID card will be issued to disabled persons.
Please share this article with all your friends and relatives immediately with such good disability useful information, thank you.
How to Apply for Physically Disability Certificate 2023