Loan upto 2 lacs at zero interest rate C.M Basavaraj Bommai
Chief Minister Basavaraj Bommai has announced that it has been decided to provide free electricity up to 5 HP, loan at zero interest rate up to 2 lakhs to weavers working in electric handlooms.
He was speaking to the media after attending the 48th GST Council meeting. 50% increase in subsidy to professional weavers A meeting was held to discuss the problems of weavers. 30 per cent subsidy is being given by the Industries Department to the handlooms of professional weavers and the demand to increase it to 50 per cent has been agreed.
5,000 has been debited to 46,000 handloom weavers under Nekara Samman Yojana. It has been decided to issue occupancy certificate to weavers in public housing areas. He said that it has been decided to issue an order to exempt the weavers who are working at home, considering them as cottage industries, from the permission of the Pollution Control Board.
Supply of Uniforms by Handloom Corporation
According to the production capacity of government weavers corporations, it was decided to fix the quantity of uniform supply under the Vidya Vikas Yojana and call for tenders for the remaining quantity. It was instructed to issue a mandate in the month of December and take necessary steps to provide it on time. He said that it was decided to purchase 25 percent of the uniform requirements of various departments through the Handloom Corporation.
Zero interest loan for weavers up to Rs 2 lakh
It was decided to provide a zero interest loan of Rs 2 lakh to the borrowers. He said that it was decided to provide free electricity on Tamilnadu model to power looms and pre-loom units with electricity connection up to 5 HP and 50% discount on fixed rates.
A board of professional wage weavers and various organized workers will be formed to provide various facilities to construction workers and it will be decided during the presentation of the next budget.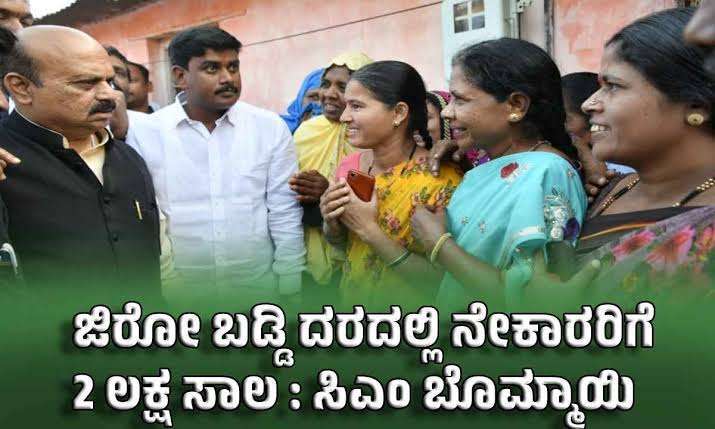 Vidya Nidhi for children of weavers by the end of December
Weaver's children will be released by the end of December. Additional information
Concerned authorities have been informed to collect.
The entire weaving profession is researched. There are already CNC looms. They need to increase quality production and productivity. He said that action will be taken in this regard in the next budget.