SBI e mudra loan apply online | SBI e Mudra Loan Check Eligibility, Interest rates & Features 2023
Apply Sbi e Mudra Loan Online | A good loan offer
SBI E Mudra Loan Apply Online in Karnataka | Pradhan Mantri Mudra Loan Scheme | Pradhan Mantri Mudra Yojana Application Form Online | SBI E Mudra Loan Interest Rate | SBI E Mudra Loan Eligibility | Mudra Loan Documents | Pradhan Mantri Loan Scheme | Types of Mudra Loans SBI Mudra Loan Scheme
A Mudra loan can help you if you want to start some small or big self-employment and you need money urgently. People having savings accounts or current accounts with State Bank (SBI) can take e-Mudra loans up to Rs 50,000 from SBI.
SBI Aurum Credit Card, How To Get SBI Super Premium Credit Card 2022-Features, Fees & Charges, Eligibility Apply Online
The best thing about e-Mudra loans is that you don't need to visit a bank branch for this. You can apply for it online at home. SBI is providing e-Mudra loans up to Rs 50,000 to its customers in just 3 minutes without any documents. More information is provided in the SBI e Mudra Loan Apply Online article.
Sbi e Mudra Loan Apply Online- Review
Pradhan Mantri Mudra Sal Yojana (PMMY) is a scheme launched by the Hon'ble Prime Minister on April 8, 2015, to provide loans up to 10 lakhs to non-corporate, non-farm small/micro enterprises. This loan is classified as a Mudra loan under PMMY.
These loans are provided by commercial banks, RRBs, small finance banks, MFIs, and NBFCs. Borrowers can approach any of the above lending institutions or apply online through this portal www.udyamimitra.in
Devaraj Arasu Loan Application 2022 Apply Online, Last Date, Application Form Loan 4% Interest
Highlight of Sbi e Mudra Loan Apply Online
Under the aegis of PMMY, MUDRA has developed three products 'Shishu', 'Kishor', and 'Tarun' which indicate the stage of growth/development and financial needs of the beneficiary micro unit/entrepreneur.
Also provides a reference point for graduate/next-level development.
Apply SBI E-Mudra Loan Online: Let us tell you that an E-Mudra loan is given only to small businesses. For that, you should have at least 6 months old current or savings account with SBI Bank. The maximum tenure of an e-Mudra loan is 5 years. But if you want to take a loan above Rs 50,000, then you have to go to the bank branch and complete the necessary process. For that, you will also need to provide documents and business details.
Pm Kcc Kisan Credit Card Pmkisan.gov.in KCC Form 2022 Kisan Credit Card Loan Apply PM KCC Application Form Status, Interest Rate,apply Now
Small entrepreneurs can take loans up to Rs 1 lakh under the e-Mudra loans. But for this, some documents are required.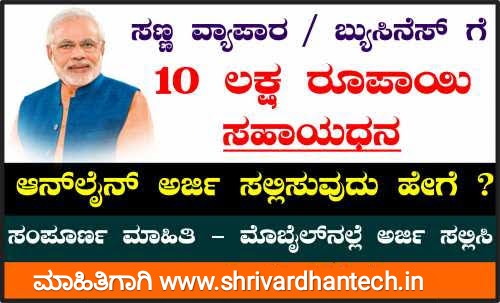 Document is required to apply for an SBI e Mudra loan online
To apply for an e-Mudra loan above Rs 50,000, the following documents are required:
You will need to provide your savings account or current account number and branch details.
Apart from this, it is also necessary to provide proof of any trade or business that you are doing.
The aadhaar number should be linked with your bank account.
Apart from this, the GSTN number and business registration document along with the shop or business scale will also have to be shown to the bank.
If you belong to the reserved category then caste proof should also be provided.
The highlight of Sbi e Mudra Loan Apply Online
| | |
| --- | --- |
| Name of Scheme | Pradhan Mantri Mudra Loan Yojana (PMMY) |
| Who started the scheme | The scheme was launched by the Hon'ble Prime Minister to provide loans up to 10 lakhs to non-corporate, non-agricultural small/micro enterprises. |
| When the scheme started | April 8, 2015 |
| OBJECTIVES OF THE SCHEME | The scheme is launched to help small-scale enterprises in India grow and reach success. |
How to Sbi e Mudra Loan Apply Online
Existing customers of SBI, Savings Bank, or Current Account (Individual), Rs. One can apply for an e-Mudra loan amount up to Rs.50,000. SBI e Mudra Loan can be applied online on their official website or by clicking on the SBI e Mudra Loan link. The applicant's age should be between 18 to 60 years. The deposit account should be active for at least 6 months.
Prize Money- Karnataka Govt Scholarship 2022 | SSLC,PUC,DEGREE Passed Students Can Apply This PRIZE MONEY Apply Online
Others may approach the nearest branch of SBI to submit the application.
By visiting the SBI e-Mudra portal and following the steps mentioned below:
Select the Pradhan Mantri Mudra Yojana Application Form from the drop-down menu.
Visit the official website of SBI https://emudra.sbi.co.in:8044/emudra and click on 'Proceed'.
Provide necessary details like Aadhar Card, e-KYC, and e-Sign OTP verification of the applicant to complete the loan processing and disbursement for e-KYC purposes through UIDAI.
Once SBI formalities and loan processing is completed, the applicant will receive an SMS asking them to return to the e-Mudra portal and initiate the next process.
This process needs to be completed within 30 days of receiving the loan sanction SMS.

IF You are Satisfied By our www.shrivardhantech.in (Website) Kindly requesting Share. Sharing isCaring (Thank you for sharing ).

Karnataka Free Laptop Scheme Details Eligibility How To Apply And Application Form Required Documents
Sbi e Mudra Loan Apply Online – Contact Details
Sbi e Mudra Loan Apply Online – Contact Details
Office
Link and Helpline
Mudra Office
SWAVALAMBAN BHAVAN,
C-11, G-BLOCK,
BANDRA KURLA COMPLEX,
BANDRA EAST, MUMBAI – 400 051
Mudra Helpline/Call
1800 180 1111
1800 11 0001
SBI Helpline/Call
1800 1234
1800 2100
1800 11 2211
1800 425 3800
080-26599990
FAQs of Sbi e Mudra Loan Apply Online
sbi e mudra loan frequently asked questions apply online
Can SBI E Mudra Loan be applied online?
Yes, the SBI e Mudra loan can be applied online.
How can I get a loan of Rs 50,000 from SBI?
You can apply for a loan directly from SBI or get a Mudra/E-Mudra loan from SBI for a loan amount up to Rs.50,000.
What is Mudra Card?
A Mudra card is a debit card that can be used to withdraw money in installments from the total loan sanctioned. It is used in the form of Debit-cum-ATM card to withdraw funds for making business purchases.
What is the repayment tenure of the Mudra loan?
Normal repayment terms range from 12 to 60 months.
What is the Mudra loan processing time?
Processing time is 24 hours.
Who can apply for SBI Mudra Loan?
Business enterprises engaged in manufacturing, trading, and service sectors including allied agricultural activities can apply for a Mudra loan from SBI.
Is there any offline way to get Mudra loan?
Yes, many banks offer this facility. You can go to any bank and the bank officials can help you with this.
What is the interest rate on the Mudra loan?
A reasonable rate of interest is charged on Mudra loans as per RBI guidelines. And yes no more than 1% interest is charged monthly.
Can a disabled person apply for Mudra Loan?
No eligible person shall discriminate against physically handicapped persons.
Can a Mudra loan be applied for buying a vehicle?
Yes, but it does not apply to private vehicles. You can buy any vehicle with the loan amount but use it only for public transport.
Do I need to keep any collateral to get a Mudra loan?
No, no collateral or third-party security is required for availing loan under Pradhan Mantri Mudra Yojana.
What is the full name of the currency?
MUDRA stands for Micro Units Development and Refinance Agency.
SBI E Mudra Loan Last Word Apply Online
The above information to apply for SBI E Mudra Loan Online is for information only. It is not intended to give advice on taking or giving any loan. Don't forget to consult your financial advisor before applying for SBI e Mudra loan online. Mudra does not involve any agents or middlemen for availing of the loan. Avoid phone calls or MUDRA/PMMY agents advising borrowers.
Friends, if you still have any questions related to SBI E Mudra Loan Online then by commenting in the comment box below or contact us and friends, if you have good and useful information through this post, then share it with your friends. Share with friends take your valuable time to read this post. Many thanks to all of you…