Heading: Continuing recruitment of district level hospitals staff for 6 months on lease / outsourcing basis.
File Language : kannda
Department:- Health
State: Karnataka
Published Date: 13-10-2020
File Format:Jpg
File Size: 683 kb
Number of Pages: 02
Availability For Download: Yes
Availability of Website link: No
Scanned Copy: Yes
Print Enabled: Yes
Quality : HIgh
File Size reduced: No
Password Protected: No
Password Encrypted: No
Image file Available: Yes
Cost: Free of Cost
Go Green !!! Save Environment Use E-paper!!!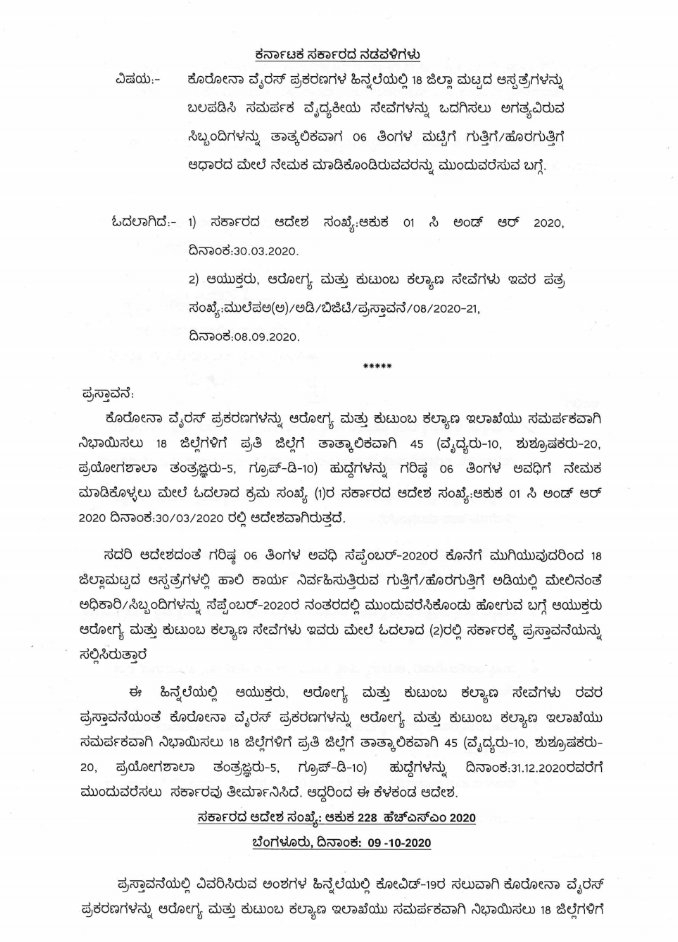 Click here Download Full Information.

Thank you for Downloading…..Continuing recruitment of district level hospitals staff for 6 months on lease / outsourcing basis
Recent Posts:
ನೀವು ಒಂದಕ್ಕಿಂತ ಹೆಚ್ಚು 'ಬ್ಯಾಂಕ್ ಅಕೌಂಟ್' ಗಳನ್ನ ಹೊಂದಿದ್ದೀರಾ ?: ಅಯ್ಯೋ ! ಹಾಗಾದ್ರೆ ,ಈ ಸೌಲಭ್ಯಗಳು ಮಿಸ್ ಆಗ್ಬೋದು